Jane Secker and Chris Morrison, United Kingdom
Keynote title: Copyright in a time of crisis
Photo: Jane and Chris archive
Jane Secker is Senior Lecturer in Educational Development at City, University of London which she is Deputy Programme Manager of the Masters in Academic Practice. She leads the technology-enabled learning route through the programme. She was Copyright and Digital Literacy Advisor at London School of Economics and Political Science for over 15 years where she advised staff about copyright issues and the online environment. She is Chair of the CILIP Information Literacy Group and a member of the Universities UK Copyright Negotiation and Advisory Committee which negotiates with the Copyright Licensing Agency on the higher education licence. She is also a member of the Copyright Advisory Panel which is a governance group of the UK's Intellectual Property Office. She is co-author of Copyright and E-learning: a guide for practitioners published by Facet in 2016. Jane is a Senior Fellow of the Higher Education Academy and a Fellow of the Royal Society of Arts. She has a PhD from the Aberystwyth University and has worked on numerous research projects funded by the British Library, JISC and the University of London.
Chris Morrison is the Copyright, Licensing and Policy Manager at the University of Kent, responsible for copyright policy, licences, training and advice. He was previously the Copyright Assurance Manager at the British Library and before that worked for music collecting society PRS for Music. He is a member of the Universities UK Copyright Negotiation and Advisory Committee on whose behalf he also attends the Copyright Education Awareness Group (CEAG). He is co-author of the second edition of Copyright and E-Learning: a guide for practitioners which was published in July 2016, and is also the originator of Copyright the Card Game, which is an openly licensed resource for teaching about copyright in practice. Chris recently completed a masters in copyright law at King's College London and his dissertation explored the understanding and interpretation of Section 32 of the Copyright, Designs and Patents Act 'Illustration for Instruction' by UK universities.
Jane and Chris tweet as @UKCopyrightLit and maintain the Copyright Literacy website: https://copyrightliteracy.org
They started developing a playful approach to copyright education in 2015 when they created Copyright the Card Game. They have subsequently created the Publishing Trap, a board game on the choices academics make related to scholarly communication and sharing their research. They are keen advocates of open education and founded a playful learning conference on copyright education called Icepops, which is now in its third year.
__________________________________________________________________________________________________
Luís Vidigal, Portugal
Keynote title: The future of digital transformation in government administration

National and international independent consultant on administrative modernization, information management, e-Government and civic society (European Union, OECD, World Bank, and United Nations); 38 years in the Portuguese Public Administration, most of them in central coordination bodies (Administrative Modernization, Taxes and Customs, Information Management and ICT areas); Lecturer and invited professor in high schools and professional training bodies;. Member of the Board and former President of the Board of Directors of the PASC – Platform for Portuguese Civic Society "Citizenship House"; Member of the OGP Portugal - Open Government Partnership, representing the Portuguese Civic Society; Founder and Former President of the Portuguese Association for the Promotion and Development of Information Society (APDSI); President of the General Assembly of the Internet Society Portugal Chapter; Former Member of the Board (1989-1993) and National Representative (2001-2007) of the International Council for Information Technology in Government Administration.
_________________________________________________________________________________________________
Juan-Antonio Pastor-Sánchez & Tomás Saorín, Spain

Keynote title: Beyond the data: using Wikidata to create ontologies and controlled vocabularies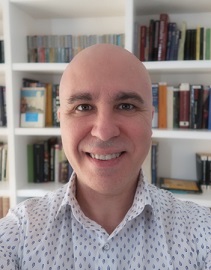 Juan-Antonio Pastor-Sánchez, Spain
University of Murcia, Department of Information and Documentation
https://orcid.org/0000-0002-1677-1059
Professor of the Department of Information and Documentation at the University of Murcia (Spain). His teaching and research extends to the management of digital content, information systems, knowledge organization, web of data and semantic web, information architecture and web design. He has also carried out professional tasks as an information systems manager, web contents curator and library coordination. He has specialized in controlled vocabularies, SKOS and Wikidata.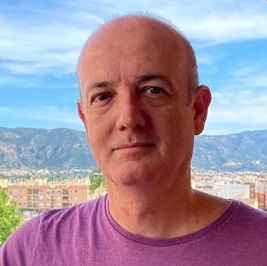 Tomás Saorín
University of Murcia, Department of Information and Documentation
https://orcid.org/0000-0001-9448-0866
Lecturer of Metadata and information description at the Department of Information and Documentation of the School of Communication and Information Studies, University of Murcia, also coordinator of the new studies of Digital contents and Information Management. His research is related to online collaboration, open content, digital libraries, online communities, data on the web and content management systems. He has specialized in Wikipedia and Wikidata projects, specially in GLAM concerns and semantic enrichment of entities.